About
About Tarzana Movers
Tarzana Movers is a locally owned and operated moving company. We were founded in 1968 with the simple idea of combining exceptional customer service and support with first class industry leading moving services. Tarzana Movers has grown into Southern California's leader in professional and affordable commercial and residential relocation companies. Offering solutions from packing services, labor only, and storage, up to complete end-to-end commercial and residential moving solutions, we are dedicated to delivering a professional moving solution to fit your needs with our experienced and trained staff. All of our movers have at least three years' experience, and the moving supervisor has a minimum of five years' experience. Our sales team and move coordinators are also highly trained and efficient in both communication and customer service. At Tarzana Movers, our clients are number one. Our goal is not only to meet but exceed our client's expectations. Tarzana Movers. Moving has grown into the area's most affordable and reliable moving company for many reasons and our experienced staff, and fantastic customer reviews are a few of them. Our industry leading service and support team guides you through the entire moving process, including your very own concierge who is there with you step-by-step to assist you through the whole relocation undertaking. Our concierge is available to you while gathering client information and move dates to the unpacking of that last box. We have multiple positive reviews on both Yelp and Angie's List. We encourage you to complete a customer satisfaction survey at the end of your relocation experience as we truly appreciate your feedback. Moving doesn't have to be stressful and consume all your time. At Tarzana Movers, we want to take the stress out of moving and the weight off your back. Whether this is a local or long distance move, we have the correct solution. Tarzana Movers has the ideal service for you as we offer everything from full and partial packing services, storage, and furniture delivery, up to total long distance moving solutions within California, all with the same industry-leading customer service.
Trust
Trust is important in all aspects of life and within our company, you will find that we are a trustworthy business that provides you with quality services at a fair and competitive price. We pride ourselves on our attention to detail, reputation, quality product, and services, as well as our first-rate customer service. We assist you in choosing the moving package that best fits your needs.
Customer service
At Tarzana Movers, we are here to help you get the most out of your relocation experience. Not only do we have knowledgeable staff, but we can also provide detailed consultations. Unsure of what type of moving service to choose? We can help! We will discuss the standard moving service for your particular situation. Customers are encouraged to call to ask questions and consult with their moving coordinator. Whether you are looking for labor only services, storage solutions, furniture assembly, or any of our other services, we are ready to answer any questions you may have and provide you with exceptional customer service. If any problem were to arise, please call or stop in to discuss any issues large or small. We take great pride in our products and services, and we will take care of you!
Why should you use arzana Movers. Moving Services?
We are a locally owned and operated small business; we are not a big box retailer or a corporate giant. Therefore, we can take the time to get to know you as a customer and help you decide on what type of moving services fit your lifestyle.
We have a fantastic reputation and hold the client in the highest regard as the most important part of our business.
We offer free delivery when you purchase $100 of packing supplies. We will deliver these packing supplies directly to your front door.
We are proud to have a perfect record with the California Commerce Commission as well as the California Movers' and Warehousemen's Association. We are also a member of the Moving Authority Association.
We pride ourselves in having the best customer service in the industry. We will listen to your concerns and make every effort to fix the issue at hand to the best of our ability.
We offer free estimates seven days a week, affordable prices and unrivaled professionalism. Let our experienced staff show you how moving can be made simple and affordable. Call us today at 818-668-7798 and make your move less stressful and much easier with Tarzana Movers!
Credentials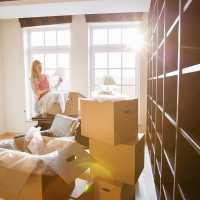 License
: Cal T – 190438
California Public Commission
The Transportation Bureau is charged with protecting the public against uninsured motor carriers, unsafe grade crossings and rail operations, illegal intrastate household goods carriers, unlawful towing of trespassing vehicles also known as relocation towing, proper storage of personal property in warehouses and the regulation and licensing of repossession companies operating in California.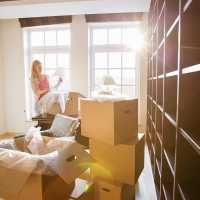 Mission Hills is to advance in every way the best interests of the general public and professionals lawfully engaged in the moving and storage business in California.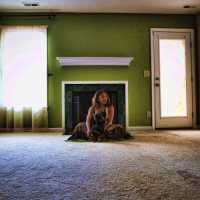 Effectively represent and improve the moving and storage industry through effective advocacy and by building a respected, quality ProMover brand.

Members Since 2005! The Better Business Bureau (BBB), founded in 1912, is a nonprofit organization focused on advancing marketplace trust

Angie's List is a website that aggregates verified consumer reviews of service companies as a way to "capture word-of-mouth wisdom"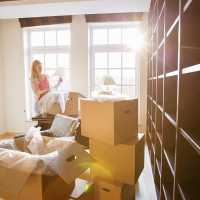 5 stars reviews on Yelp!
 do we need to say more?